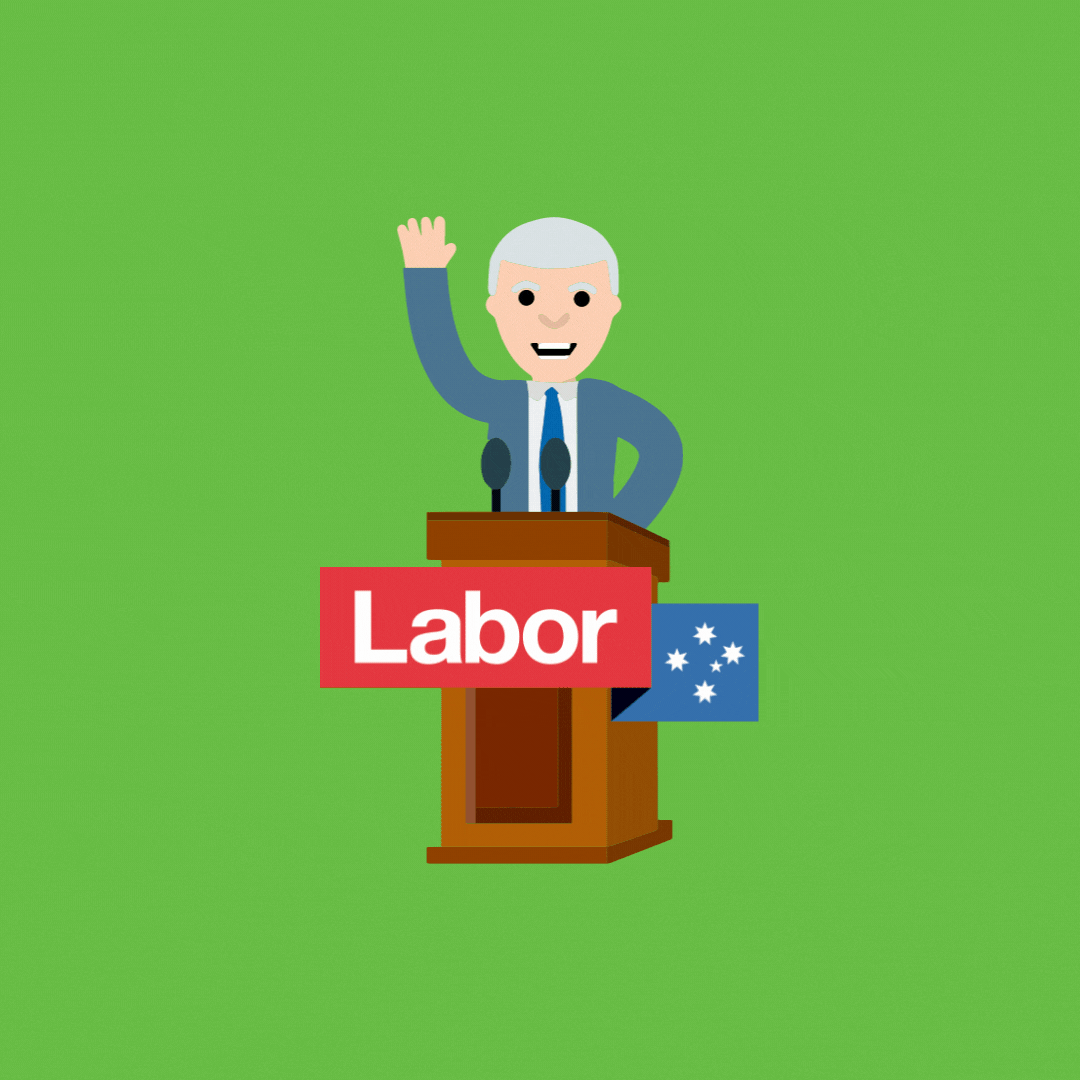 We start the week with a new prime minister and a new government. Now that the Labor Party and its leader Anthony Albanese is coming into power, what does that mean for migrants?
While the newly elected government has not released any concrete policies on Immigration, we can predict a few things by looking at their historical position on Immigration, as well as what they've promised both before and during the election campaign.
✅ Emphasis on Permanent Migration

⛔ Stricter Requirements with Work Visas

✅ Faster Processing of Protection Visas

➖ Reform on Partner and Parent Visas

What Our Principal Migration Agent Says
In the past, generally Labor has been supportive of permanent migration, particularly family and protection streams, and more strict with work visas, particularly employer-sponsored visas.
✅ Emphasis on Permanent Migration
In April this year, Kristina Keneally, the Labor party's spokeswoman for Home Affairs, said Labor wanted to create an immigration system that "favours permanent over temporary, that has more pathways to permanency, that allows people to come here, settle, start businesses, build communities and raise families". (source)
Labor will ensure that no migrant is 'permanently temporary'. We will align the permanent and temporary migration programs and ensure that, where appropriate, migrants have pathways to permanent visas and citizenship. (source)
If this comes to fruition, it would be great news because it may lead to changes in requirements that would make it easier for overseas workers to become permanent residents.
⛔ Stricter Requirements with Work Visas
In the past, generally Labor more strict with work visas, particularly employer-sponsored visas.
Consistent with this, Kristina Keneally also said last month that "It's about ensuring the migration settings don't make it easy for employers to skip labour market testing or pay lower wages to a temporary migrant rather than investing in the skills and opportunities for Australians." (source)
Labor has also vowed to "remove waivers for labour market testing for work visas". This commitment, with other similar commitments to restricting the employer-sponsored work visa program, can be found in the ALP's National Platform published this year:
Page 28 Labor supports Australian jobs. Labor will ensure genuine testing of the Australian labour market before temporary overseas labour is engaged. Labour market testing requirements will not be waived in any future trade agreements...
Page 80 Labor will increase the Temporary Skilled Migration Income Threshold and enforce an approval process that requires the Department of Home Affairs to consult with trade unions and apply greater scrutiny and compliance measures against employers. Labour Agreements must be assessed regularly, with the skills and training of Australians focussed on ending labour shortages and employing Australians.
✅ Faster Processing of Protection Visas
Labor has usually been a strong advocate for better protection visa outcomes, and this is again reflected in the fact that the majority of their commitments in their National Platform document relate to improving protection visa processing and immigration detention arrangements. Various examples of these commitments include:
Page 124 The processing of protection claims must be streamlined to enhance the quality of decision making, to provide more efficient pathways for prompt resolution of visa status
Page 124 Reporting on the '90 day rule', which requires that refugee status determinations are concluded within 90 days from the time of application, has been an important accountability measure in ensuring the Government operates in a timely way in assessing protection applications.
Page 123 Labor aspires to progressively increase Australia's government funded humanitarian intake to 27,000 places per year...and the community sponsored refugee program intake to 5,000 places per year.
➖ Reform Partner and Parent Visas
An article published in the Sydney Morning Herald article made a very brief and vague statement that "the party wanted to reform the partner and parent visa subclasses". However, no further information was given. We will continue to watch this space unfold.
What Our Principal Migration Agent Says
Tony (MARN: 1576409)
Nothing is certain in politics (nor immigration law!), but taking into account what we have known about Labor and its historical stance on immigration policies gives us a better chance to see what may be coming.
I'll be keen to see how Labor shifts the economic focus away from temporary overseas workers, towards offering for permanent places for overseas workers, the latter of which was a backbone to a lot of the work visa changes during the Liberal government (e.g. the removal of permanent visa pathways for certain 457/482 visa holders).
Labor's traditional focus on family visas may see faster processing times, particularly for parent visas, if there are additional allocations. However, there hasn't been much mention of these visa types during the campaign, so it is less likely there will be changes in this area, compared to skilled migration or protection visas.
Sources: